Walk Deck Coating & Installation
Let us know about your roofing needs, or contact us for Estrella Roofing walk decks.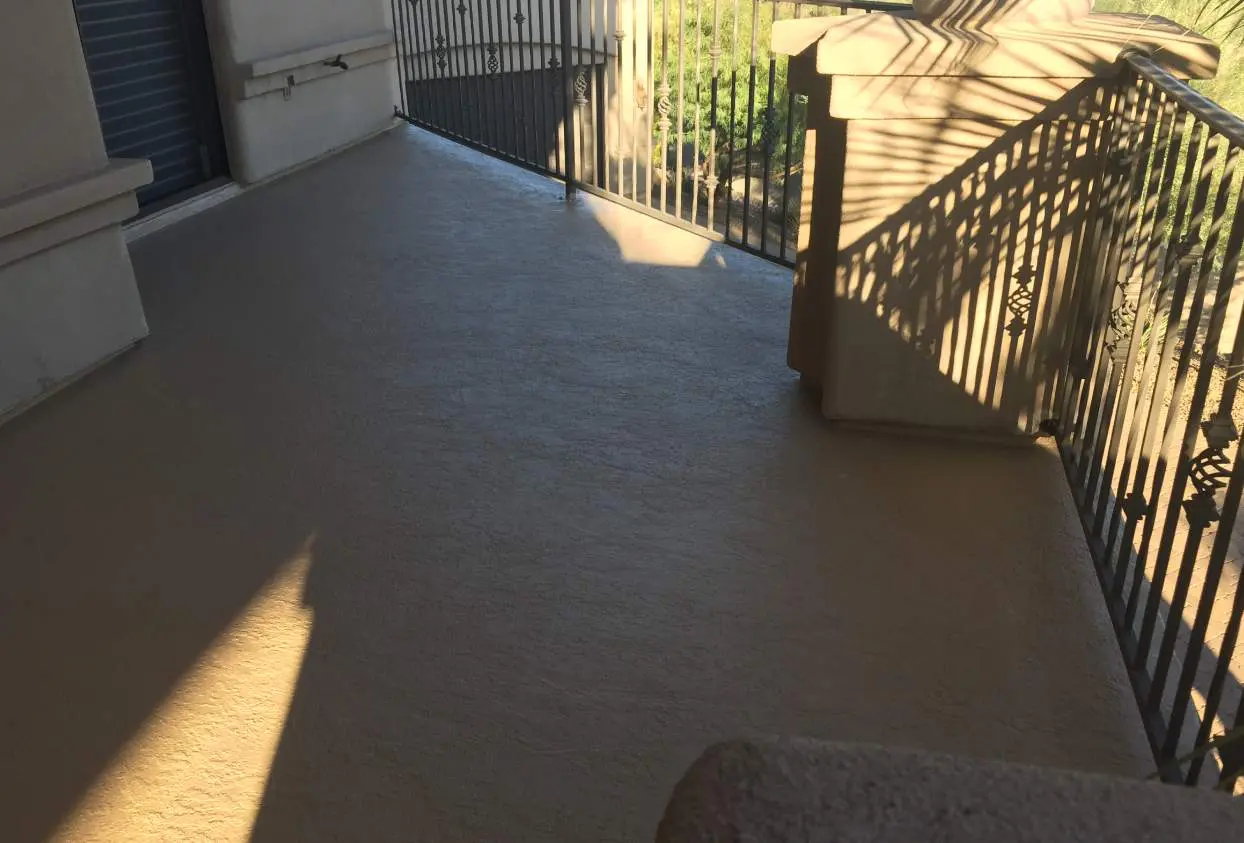 We are able to take on any surface coating project, big or small. Licensed and insured (up to one million dollars), we are able to provide a custom solution for your home, rental property, or office building.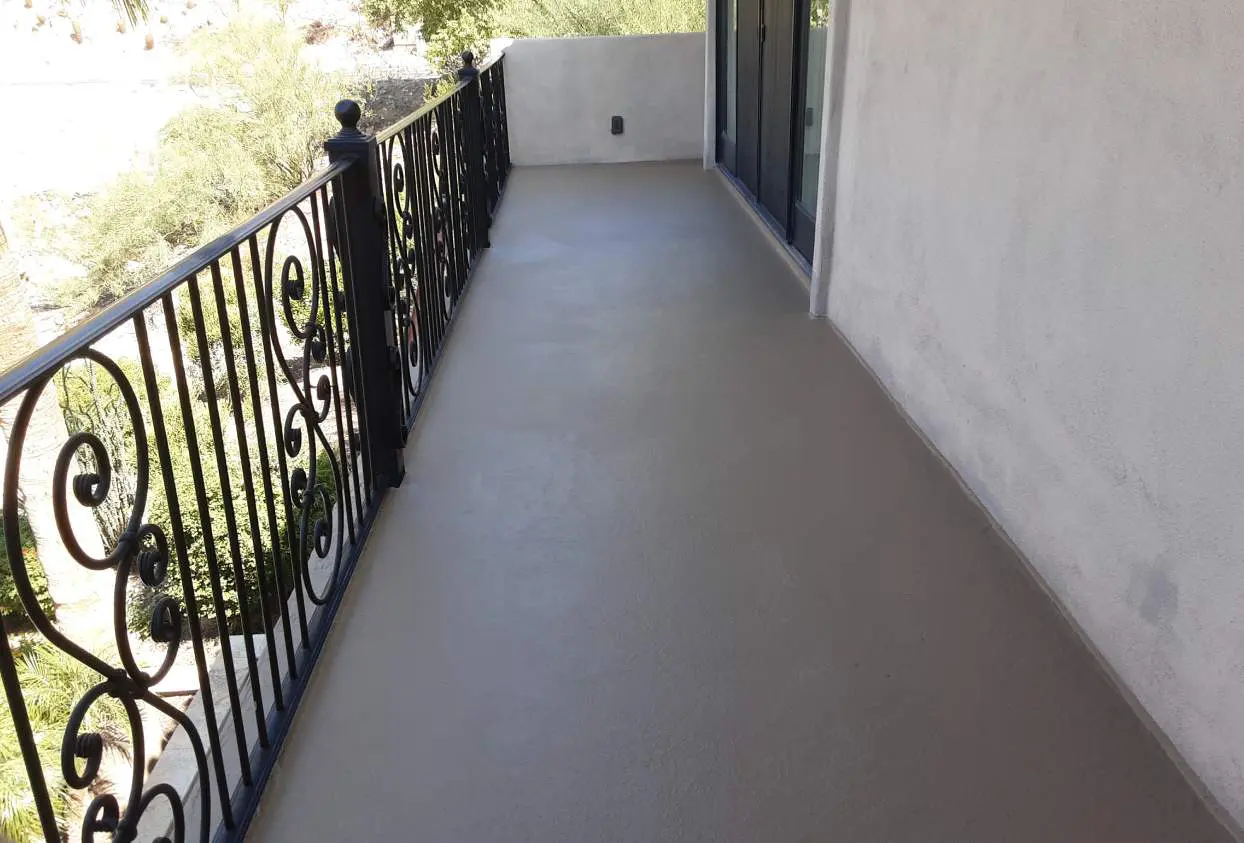 We use products that keep your surfaces cooler, make them last longer and keep them looking new. Our traditional coating composite combines acrylics and polyester fabric that deliver a watertight and protective seal.
Phoenix Walk Deck Coating Company
Coating decks to restore and extend their lifetime.
Protecting decks in Arizona from UV rays. We are family owned and operated with over 20 years of deck installation, restoration, and surface waterproofing experience. We use top-of-the-line coating solutions to ensure your surfaces withstand the Arizona sun for years to come. We specialize in finishing beautiful textures like stone, tile, and wood to flat roofs. Our coating solutions not only extend the lifetime of your decks but also make them look elegant.
We restore your surfaces to make them look new while waterproofing them to make them last.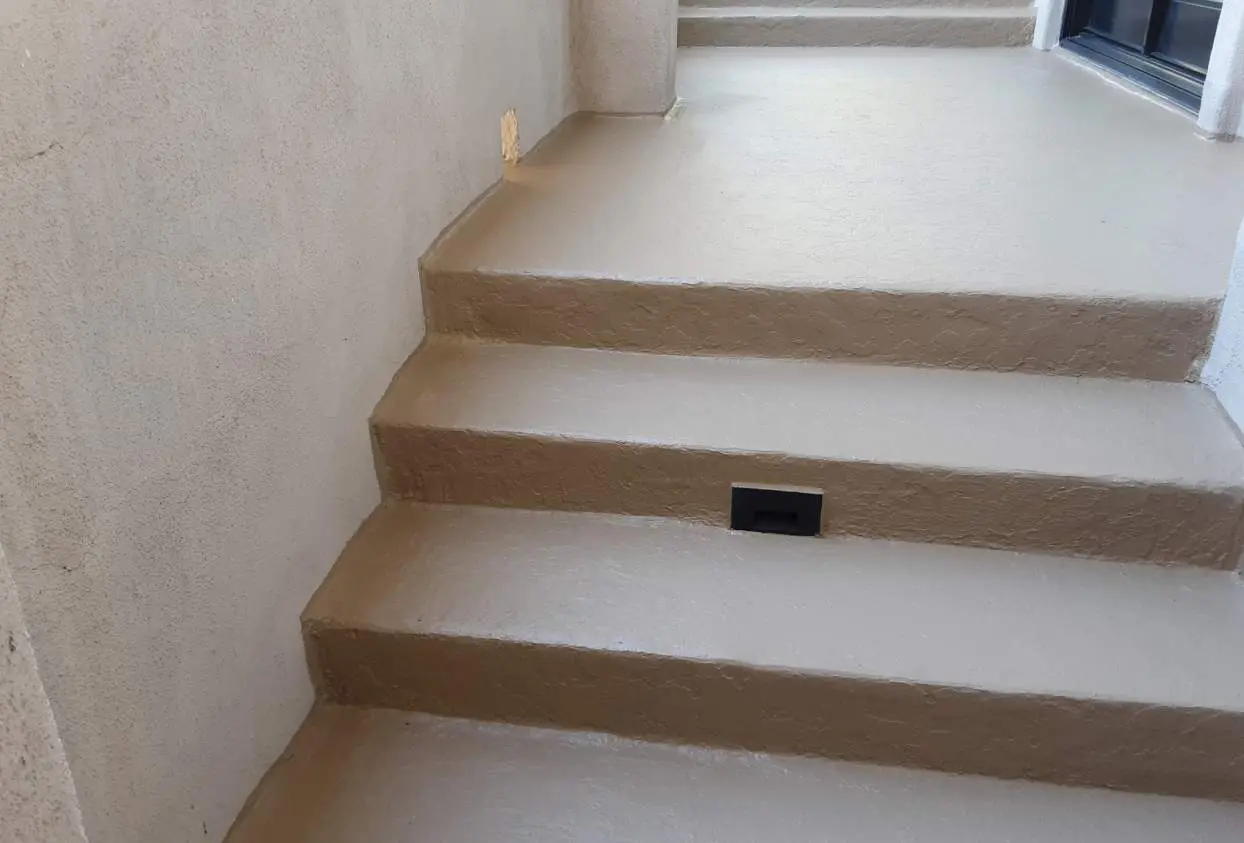 Waterproofing your walk deck to protect the area from the Arizona sun and water damage. When we coat your deck, we limit the water that enters a structure while channeling water to a dedicated outlet.
Only The Best
Coating Materials
Standing up to the Arizona sun requires the best technology and performance-rated brands. We use top-of-the-line coating materials such as plastic materials for painted and plastered coatings such as epoxide, polyester, polyvinyl, polymer mortars, concretes, and faizol; we also utilize glue-based solutions like polyethylene, polyvinyl chloride, and Oppanol. Our services also include the installation of waterproofing membranes using hermetic materials such as natural rubber, processed rubber, and molding strips. With over 25 years of coating experience in Phoenix, we know what methods, applications, and products work and which ones don't. We only order our materials directly from the manufacturer at the time we start your project – never using old, weather-damaged materials.

Surfaces
We Coat & Install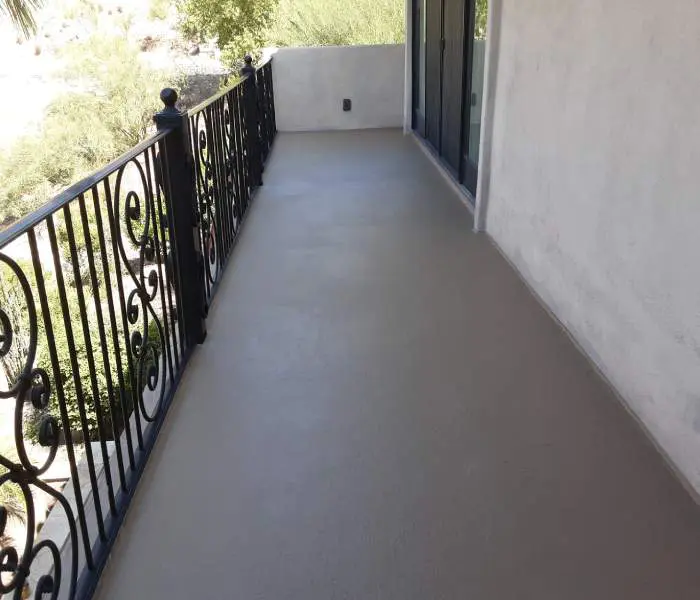 Waterproofing not only seals your decks from the damaging effects of water but also against the harsh UV rays of the Arizona sun. We make sure to use only the most trusted and highest-rated polyurethane solutions from Elastek, Plideck, and Polycoat Products.
Preserve your beautiful leisure spaces by ensuring your decks look just as good as they did the day they were installed. Specializing in coating large outdoor spaces of custom homes in Scottsdale, Fountain Hills, Paradise Valley, and Carefree.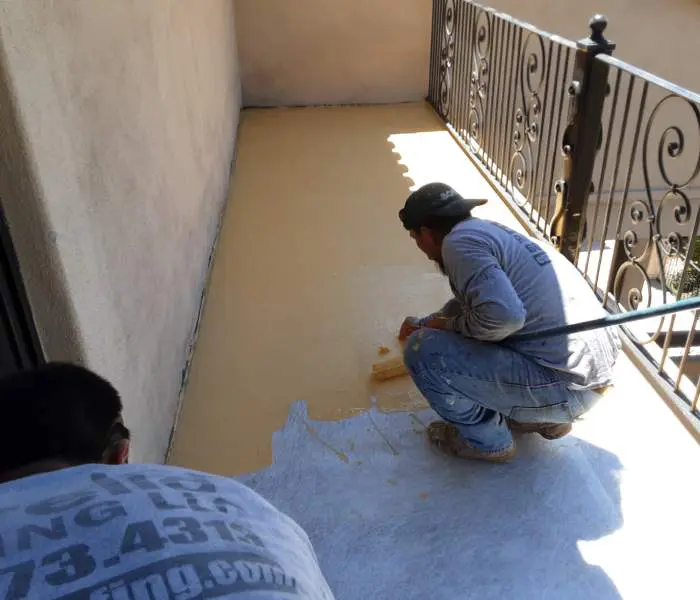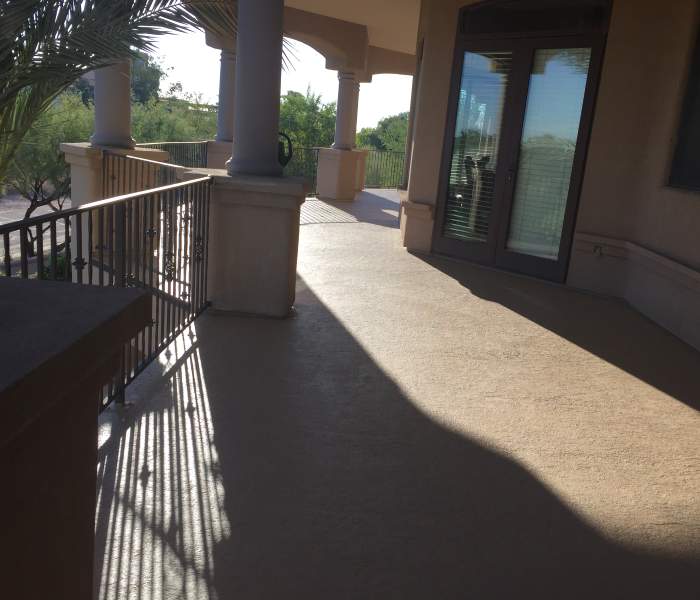 Preserve your beautiful leisure spaces by ensuring your decks look just as good as they did the day they were installed.
From commercial properties to HOA and residential, we've coated stairs in large business parks to single-family residential properties.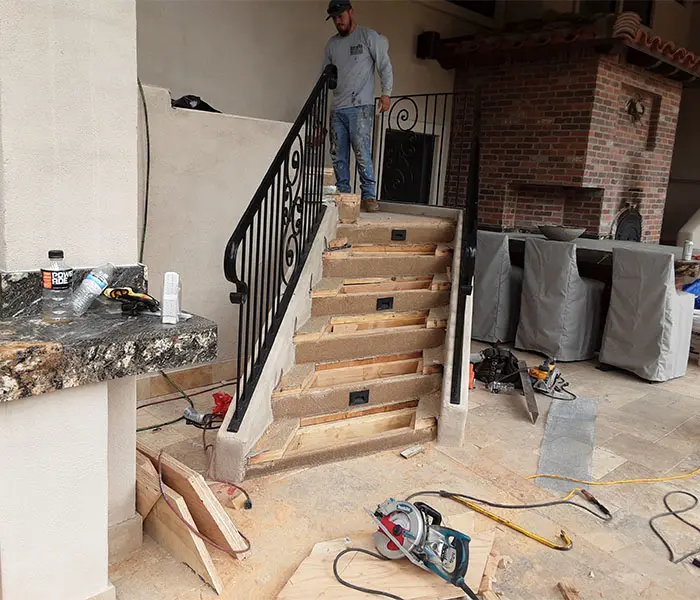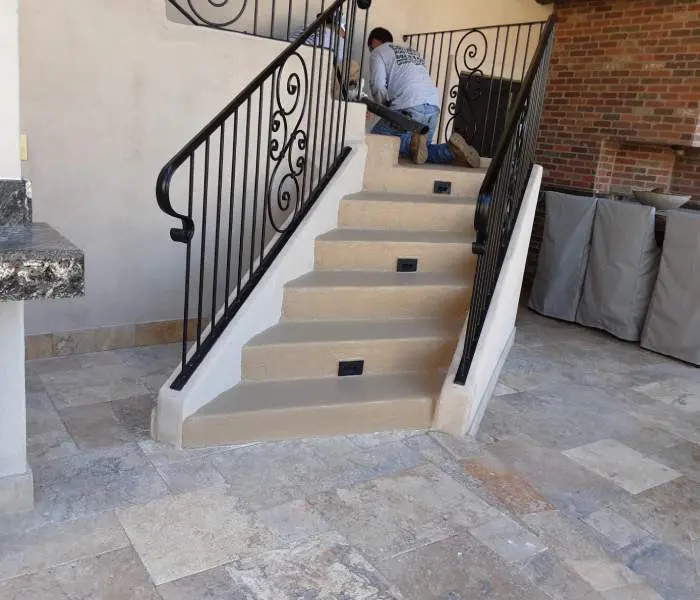 Estrella Roofing is insured, licensed, and bonded and guarantees all our work.
Our scheduling is flexible, so be sure we can renew your surfaces around your schedule. We will provide a free consultation to deliver a custom plan for your walk deck at your home or office building. For commercial properties, we use unique techniques to help your deck stand up to abnormally high foot traffic.
Explore Our Blog for
Roofing Questions & Tips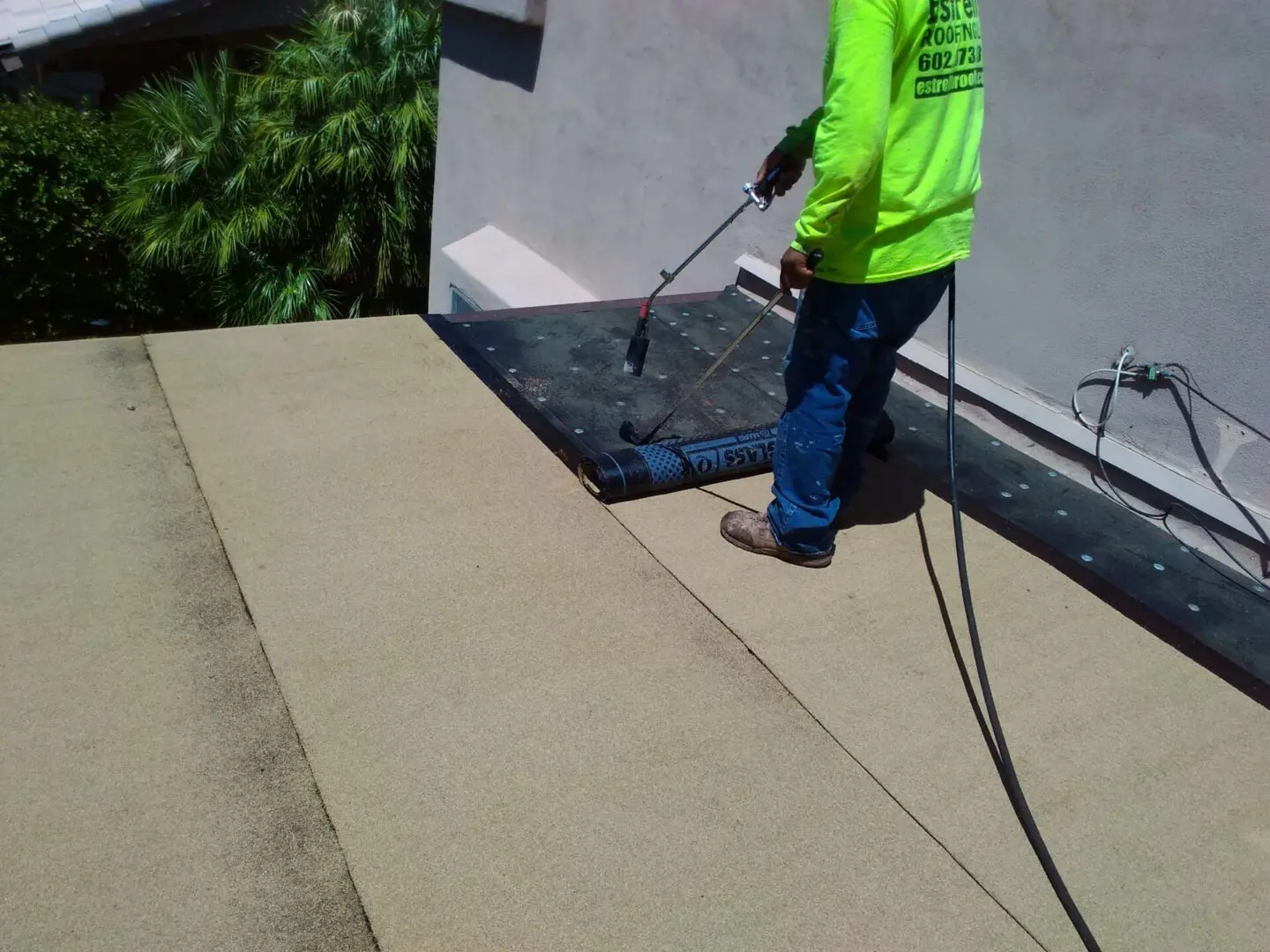 Types of Single Ply Flat Roofs and Their Costs Not all flat roofs are created equal. Flat roofs ...
Read More

→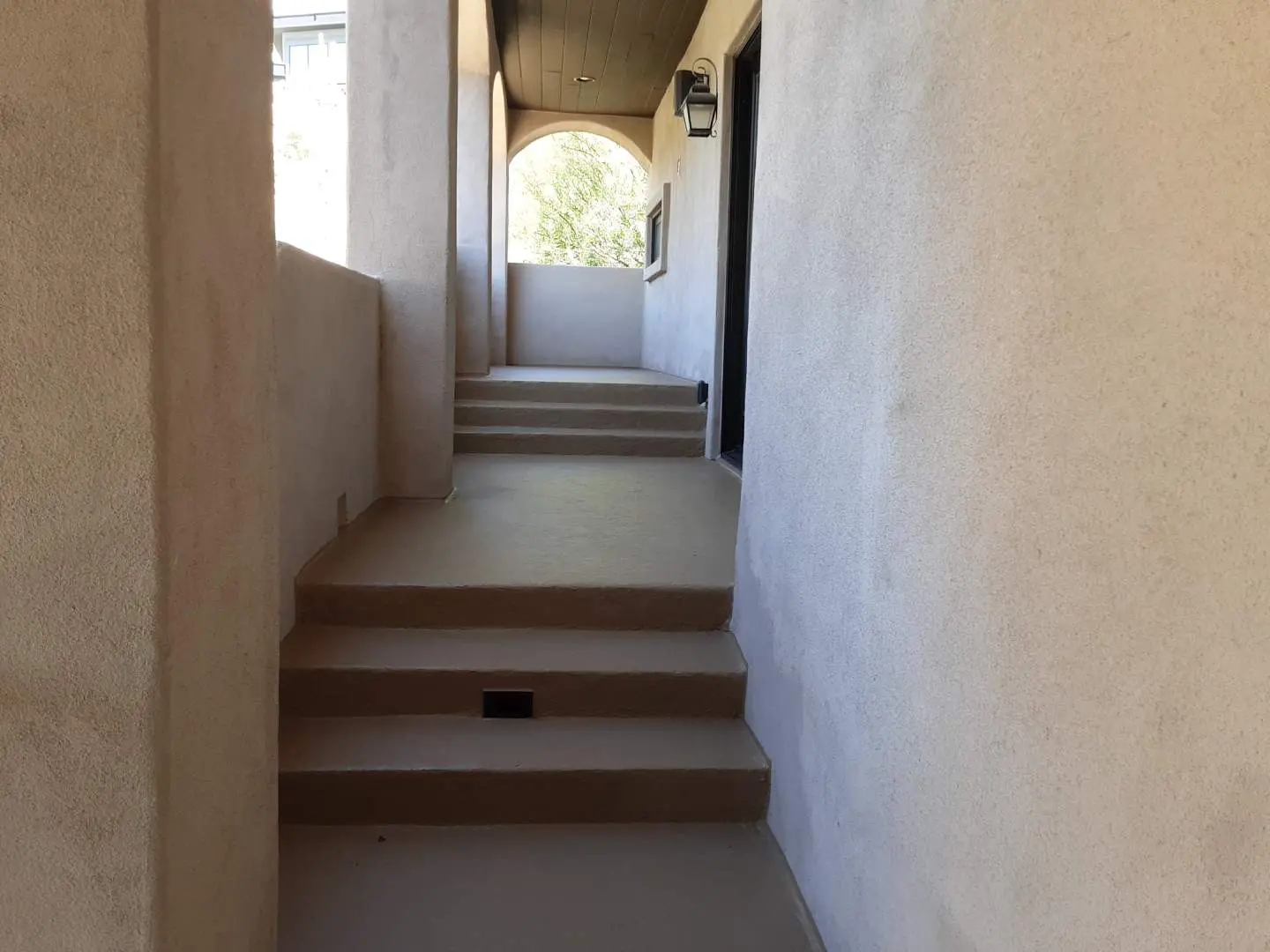 When hiring a company to perform a service, it's common for people to just hire someone and stay ...
Read More

→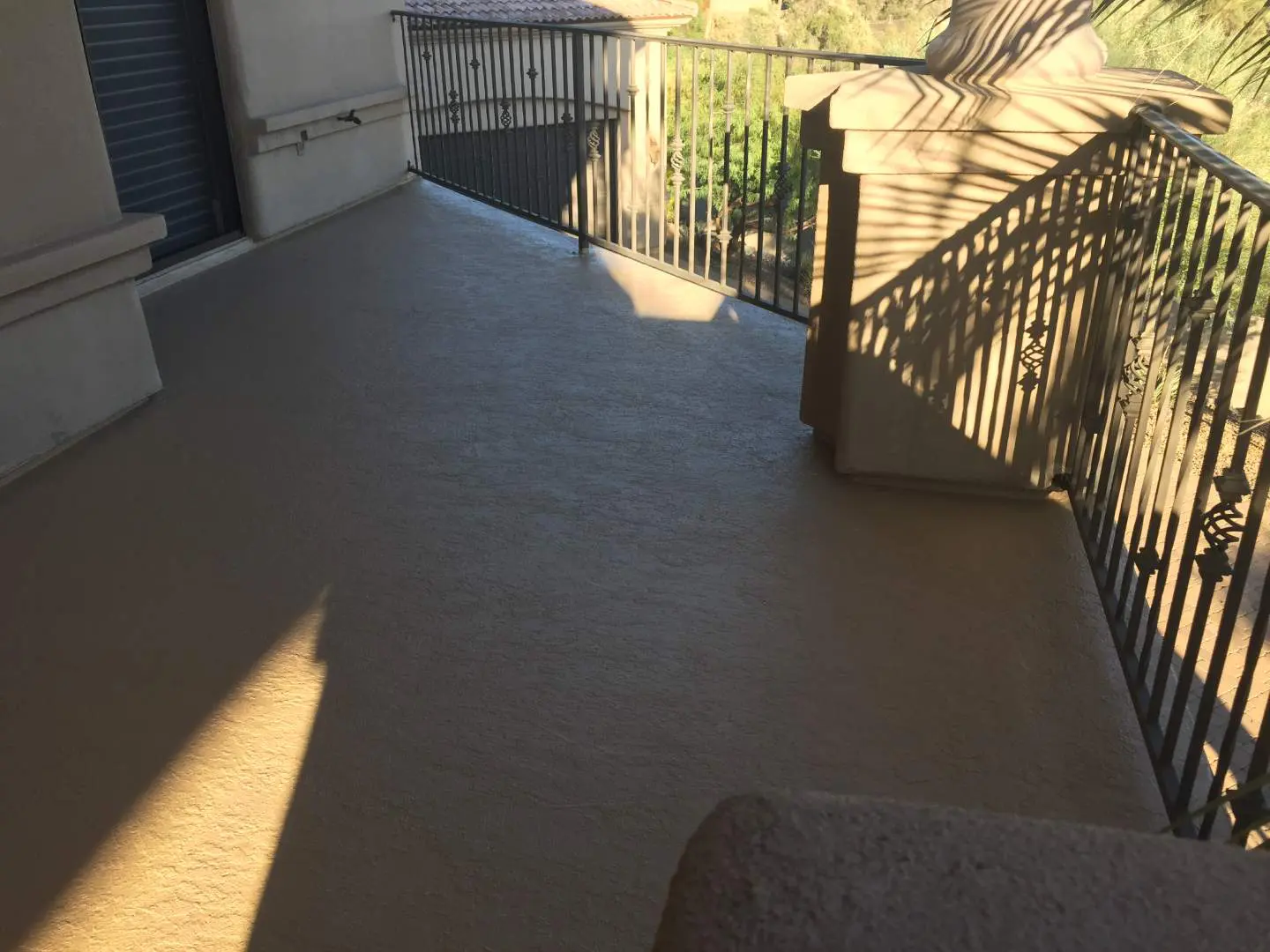 Make no mistake, there are a lot of sneaky roofing companies out there that try to scam their ...
Read More

→