How Roofing Companies Scam You
Make no mistake, there are a lot of sneaky roofing companies out there that try to scam their customers. And unless you know what to look for, you won't see the kinds of tricks they use to fool you. I'm going to tell you some of the things that most roofing companies don't like to tell you about.
"I'm going to tell you some of the things that most roofing companies don't like to tell you about."
But since we're in the business of good business practices, these tips might help you understand how a few bad apples spoil the industry for others. Here are the four classic roofing scams to be aware of:
1. The good Samaritan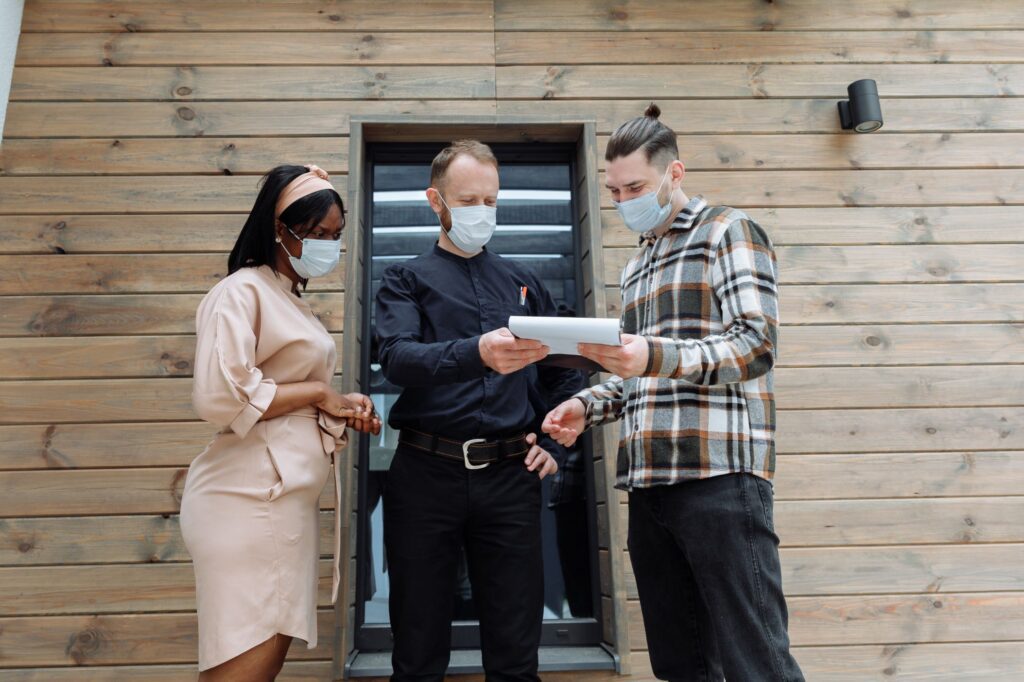 One of the worst tricks is when some guy happens to drive by your home and plays the concerned citizen. They'll find any little reason to point out that something looks off about your roof. This is the ambulance chaser of the roofing industry.
ACT 1
First, they stop and get your attention while you're standing outside on your front lawn. They'll be very nice and act like they want to help you but in reality, they're just setting you up for disaster.
It might even be something as simple as a dark wet leaf or some dirty spot that looks like roof damage. This is almost always after some rainstorm and they are so sure of themselves because they explain to you that they also know about roofing and roofing repair. Then they might start telling you how this kind of problem only gets worse if it's not fixed immediately.
Then they're saying that there won't be any water drips, but it will get worse.
ACT 2
What you'll hear next is how they can patch it with supplies they have in their truck. They might show you some business card or something that looks official, but the real trick is looking for homeowners who might be elderly or live alone. Most of the victims are women who usually get tricked easier than men, but not all the time. It's usually those who are caught off-guard and will think how nice the guy is that he could spot your roof damage.
Bottom Line
If you don't fall for what they say or ask too many questions, they'll have an answer for everything. You just need to tell them you'll call for a professional roofer to look at the supposed damage. But no matter what, don't let them make a repair since there might not be any damage at all. You'll be better off since the first sign of damage on the outside of your roof would almost certainly include leaking ceilings inside.
Concerned or not, no professional roofer is driving around offering to fix a roof that's got some dark speck on the shingle. Unless it's visible damage you can see for yourself, don't fall for this trick.
2. Snake oil salesman (AKA Bait-and-Switch)
Let's just say that you do have a leak and it does need a legitimate roof repair and you call for a roof repairman to come out. What they'll do is send a contractor to look at the damage and give you an immediate quote. What this quote will also include is a loophole that makes adjustments for damage that is unseen. It's an issue that does need to be taken seriously but any contractor will add this clause since they can't always see what's under your shingles.
That doesn't mean that dishonest contractors will make the damage they've discovered sound more serious than it actually is. The story they tell will sound worse than it actually is, but if your roofing repairman is dishonest, they'll inflate the repair cost too. They can also put the potential fear into you using scare tactics they'll add to make you believe it's a bigger emergency than it is.
Bottom Line
This changes the price of your quote and you'll be charged three or four times the original amount. If you get swindled with this kind of trick, you'll never know you paid for a repair that was inflated. It's better to get a second appraisal for roof repair, especially if you can see pictures of the damage showing how bad the damage really is.
3. Using your homeowner insurance
Every homeowner will need to have homeowner insurance and this will usually include storm repair. One trick that roofing companies were notorious for was the Replacement Cost Value (RCV) scam. This is an insurance claim for storm damage using replacement cost value. If you do have legitimate roof damage the roofing company will provide a quote which is what you tell your insurance company.
They send out an adjuster to look at the damage and then issue a payment that goes to the homeowner. This is money that used to be paid out in one lump sum and was used to pay for the roof repair. The problems that come from this are usually when a roofing company has overestimated the repairs. The difference is pocketed by the homeowner and is a federal crime that can have have serious repercussions.
Bottom Line
The roofing company might not be doing this on purpose but was and still is a common problem that gets many homeowners in trouble. But the part that roofing contractors are relying on is approaching homeowners after a storm. These are what are called the storm chasers and they start with a discounted offer right away. What the contractor's charge is often not readily available so they encourage the homeowner to use their insurance.
The process is very fast since the insurance company will send an appraiser to assess the damage. The unlucky part is that sneaky roofing companies will literally chase storm reports to send out their appraisers seeking damaged roofs.
4. Door Knockers
Another sneaky trick is having contractors drive around the neighborhood and place advertisements on your door or mailbox. While this may not be a serious crime, it's usually around monsoon season. In regions where tornadoes or hurricanes are common this is practically considered a standard business practice.
Devious roofing contractors will act like the previously mentioned 'Good Samaritan' when it comes to boosting their profits and business. This can lead to making claims that sound worse when they give an estimate.
Bottom Line
Don't ever trust the intentions of a roofing repair company that is offering their services before you have a chance to call them first.
This way you don't put yourself into the position of being scammed for more than you need to pay.
Be sure to do your homework before hiring a roofing contractor. Here is an article we put together on choosing a roofing company, and also related, terminology to be familiar with before meeting with a contractor. If you live in the Phoenix Metro area, contact us for a on-site inspection and we'll provide a detailed analysis you can count on.