Let us know about your roofing needs.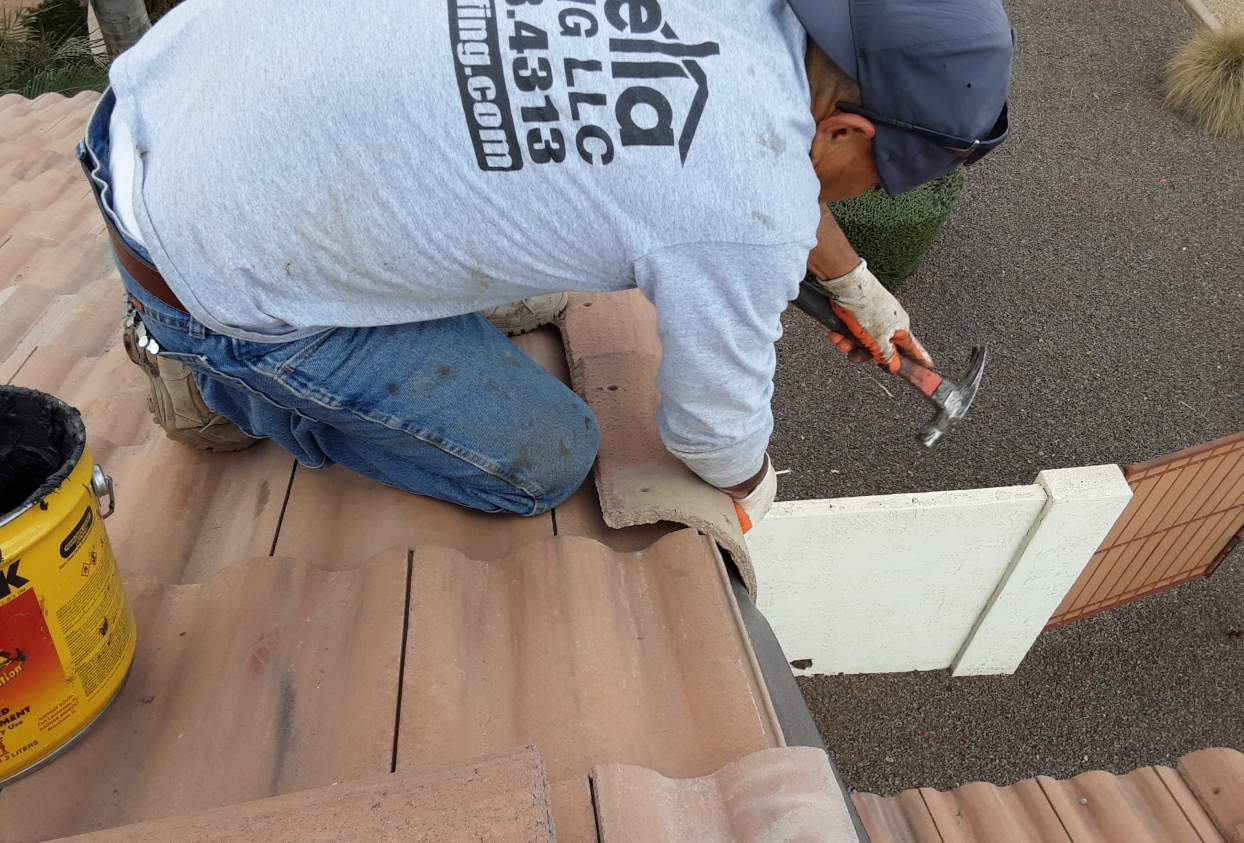 You can contact our team for any type of roof repair service. We always take the time to understand the current condition of your roof. This means you will receive an accurate assessment of your roof's condition and a custom-tailored solution to meet your needs and budget.
We will always try to match your current tiles or shingles. We work with several of the top manufacturers in the country to ensure we can provide you with a full toolbox of inventory to choose from.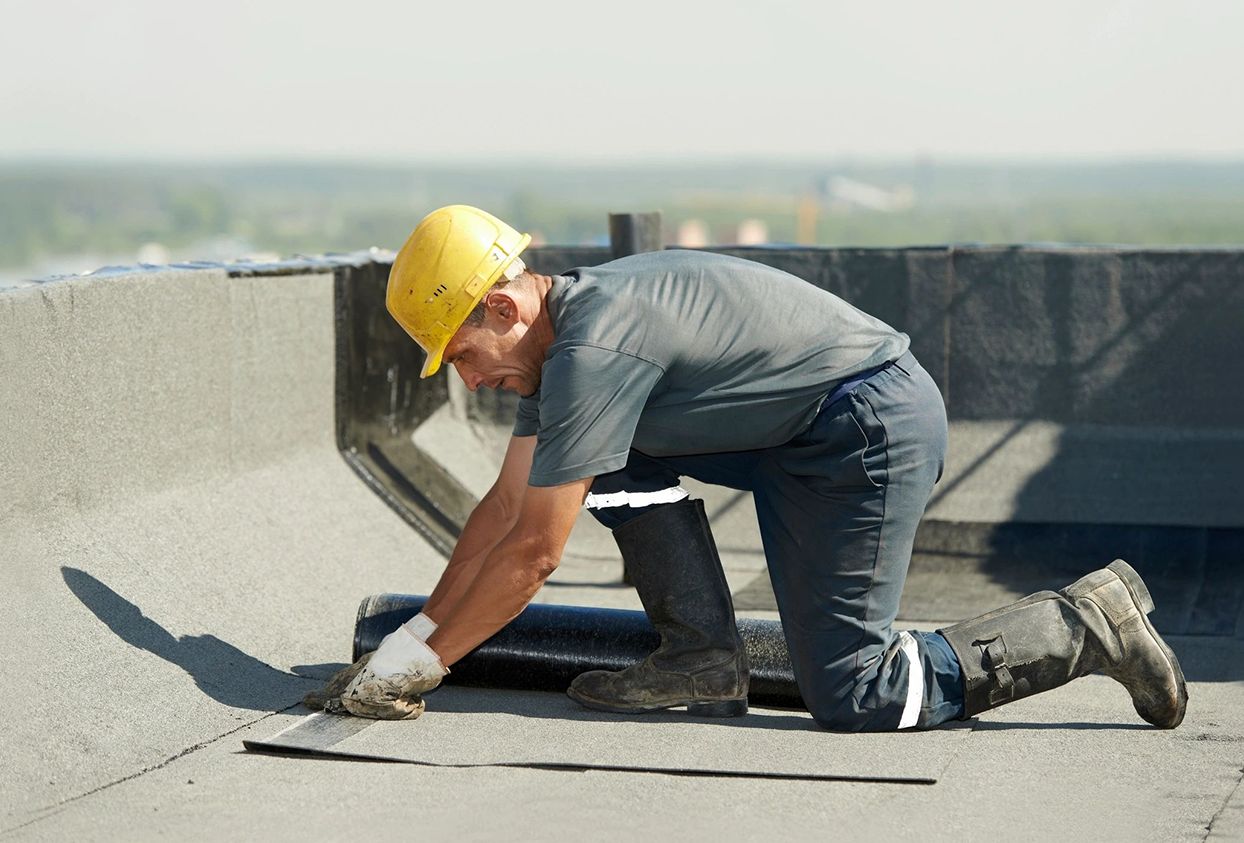 The Arizona sun causes roofs to crack and leak prematurely. Roof leaks are a science all of their own. Once the water has penetrated your roof into the attic, it can be tricky to find the cause or source. In some cases, leaks can be coming from skylights, flashings, or chimneys; other times, they are due to damaged tiles or shingles. Whatever the cause, we can find the source of the leak and repair it right the first time – guaranteed.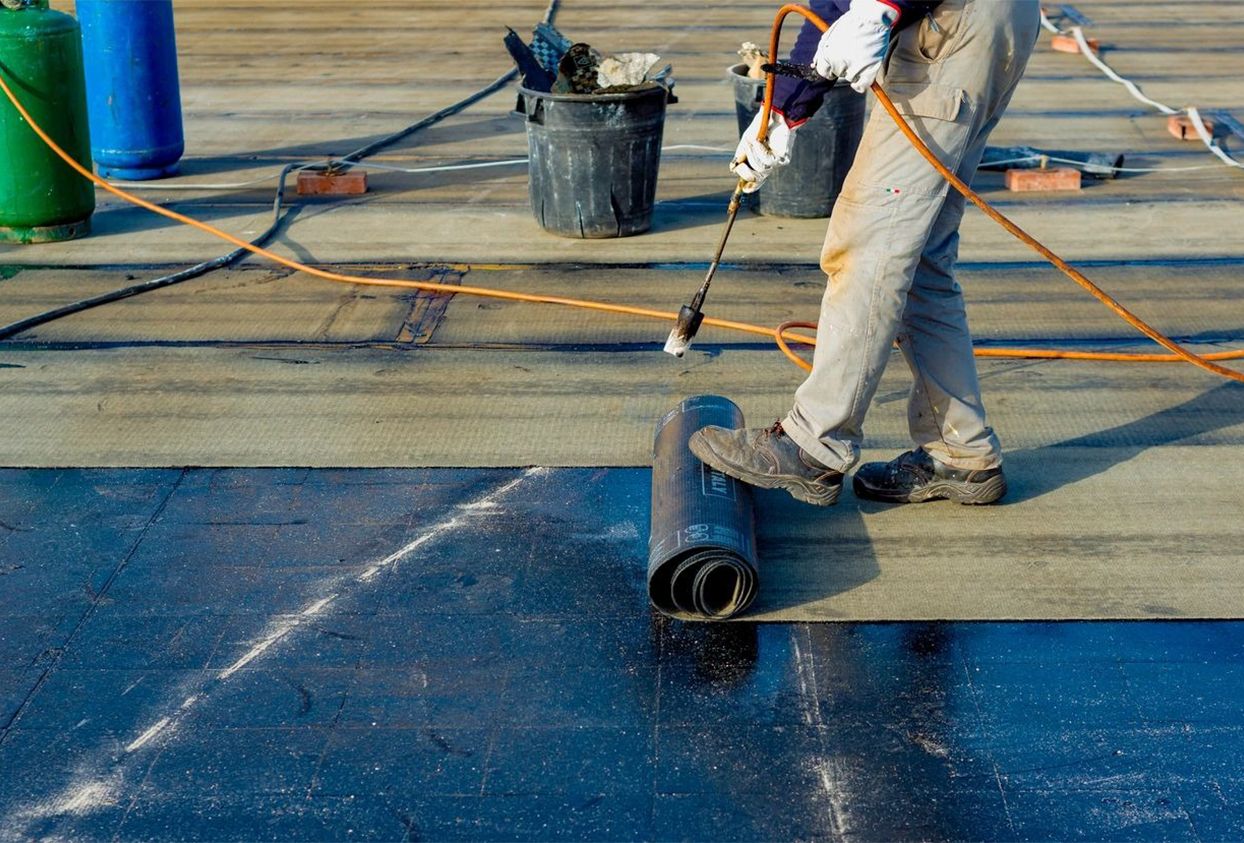 From commercial to residential roof repairs, we can arrive quickly. We know emergency repairs are about fast response and the knowledge to troubleshoot quickly. Prior to arriving, we will collect the needed details to understand your roof and situation. Upon arrival, we will quickly inspect your roof and provide an affordable repair quote. Most emergency roof leaks are repaired within 30 minutes of our arrival.
Phoenix's Trusted Roofing Repair
We repair and restore your current roof to extend its lifetime.
No pushy salesmen. If your roof can be repaired, we'll explain how and do it! If your roof can be repaired without replacing it, we'll do it. From designer roofs to restoration of ridge caps, flashings, and skylights.
Warrantied & Affordable Roofing Repair
Our family-owned and operated approach means we don't fill out an estimate for a new roof before we inspect your current roof's condition. Many times roofs can be repaired instead of replaced, regardless of the damage. If you live in Phoenix, the owner will inspect your roof himself, then explain your repair options.
"No pushy salesmen that try to sell you something you don't need, then have a crew come out to complete the work."
Our goal is to make sure you are satisfied with our professionalism and that you save our contact information and become a lifetime customer. This is how we have grown in the Phoenix metro area through referrals and repeat customers, not big advertising campaigns.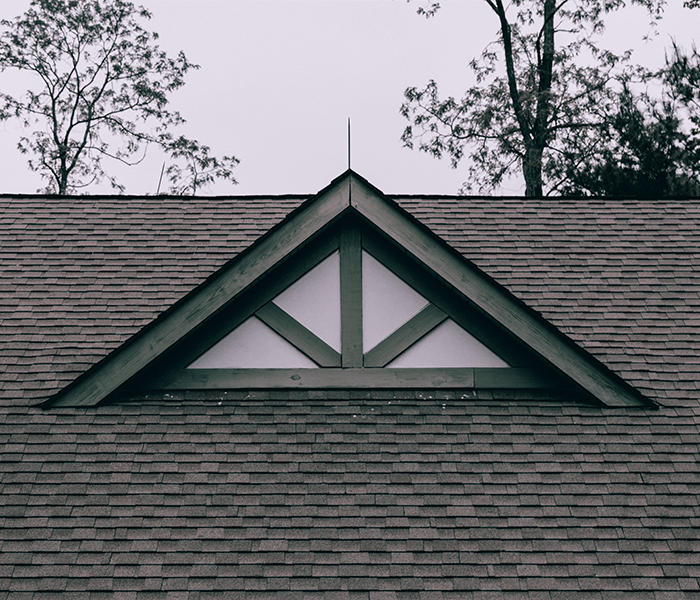 Living in Phoenix, Arizona, shingle roofs are more susceptible to deterioration from the sun's rays. Shingle roofs are among the most versatile when it comes to repairing options: from spot repair to replacing sections and, in some cases, installing a new layer of shingles over the existing one.
In some cases, damaged tiles can be reused to stack over newly installed underlayment and flashings. We can explain repair options upon inspection. If we need to replace any tiles, we will always look to match the existing ones. We understand the importance of your home's exterior appearance.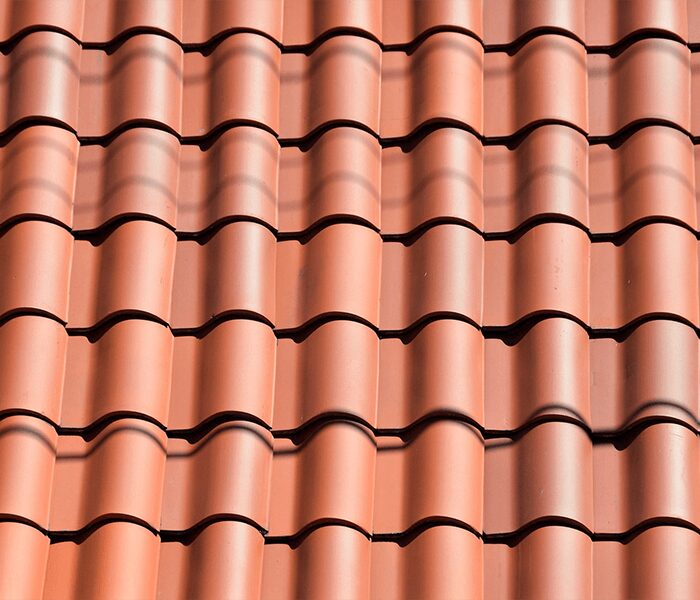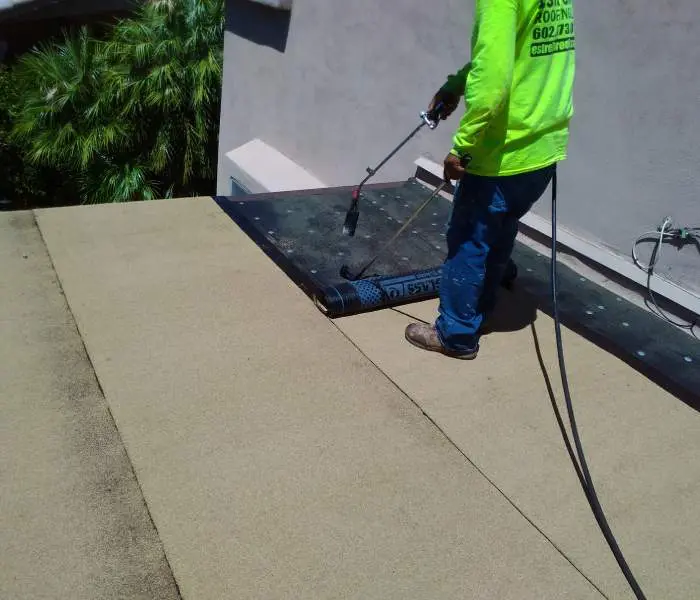 Effectively troubleshoot your flat roof to find problem areas and fix them. We use PVC, TPO, and KEE single-ply roofing membranes to make sure that your roof will withstand our "dry heat." We are bonded and licensed for all commercial roof repairs.
Restoring your metal roof to look and work like it was just installed. We use top-of-the-line materials to make sure the roofs seem to be protected from the sun's rays. Additionally, we can reseal and coat the roof to be energy efficient and rustproof.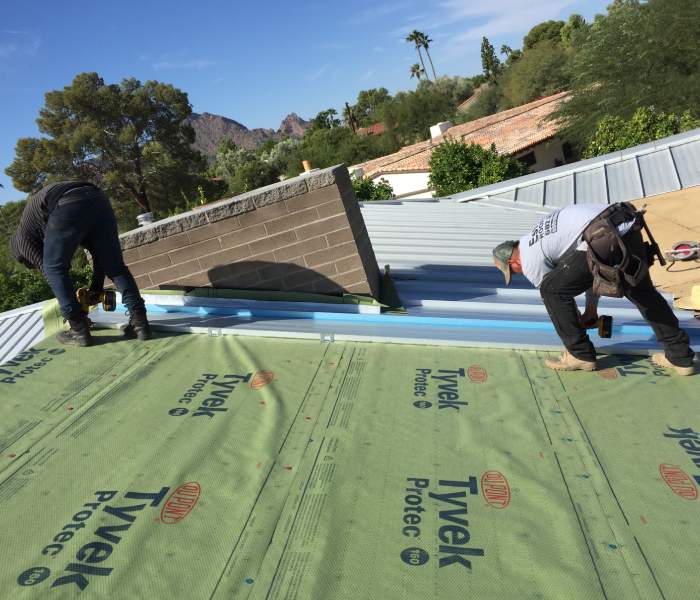 Explore Our Blog for
Roofing Questions & Tips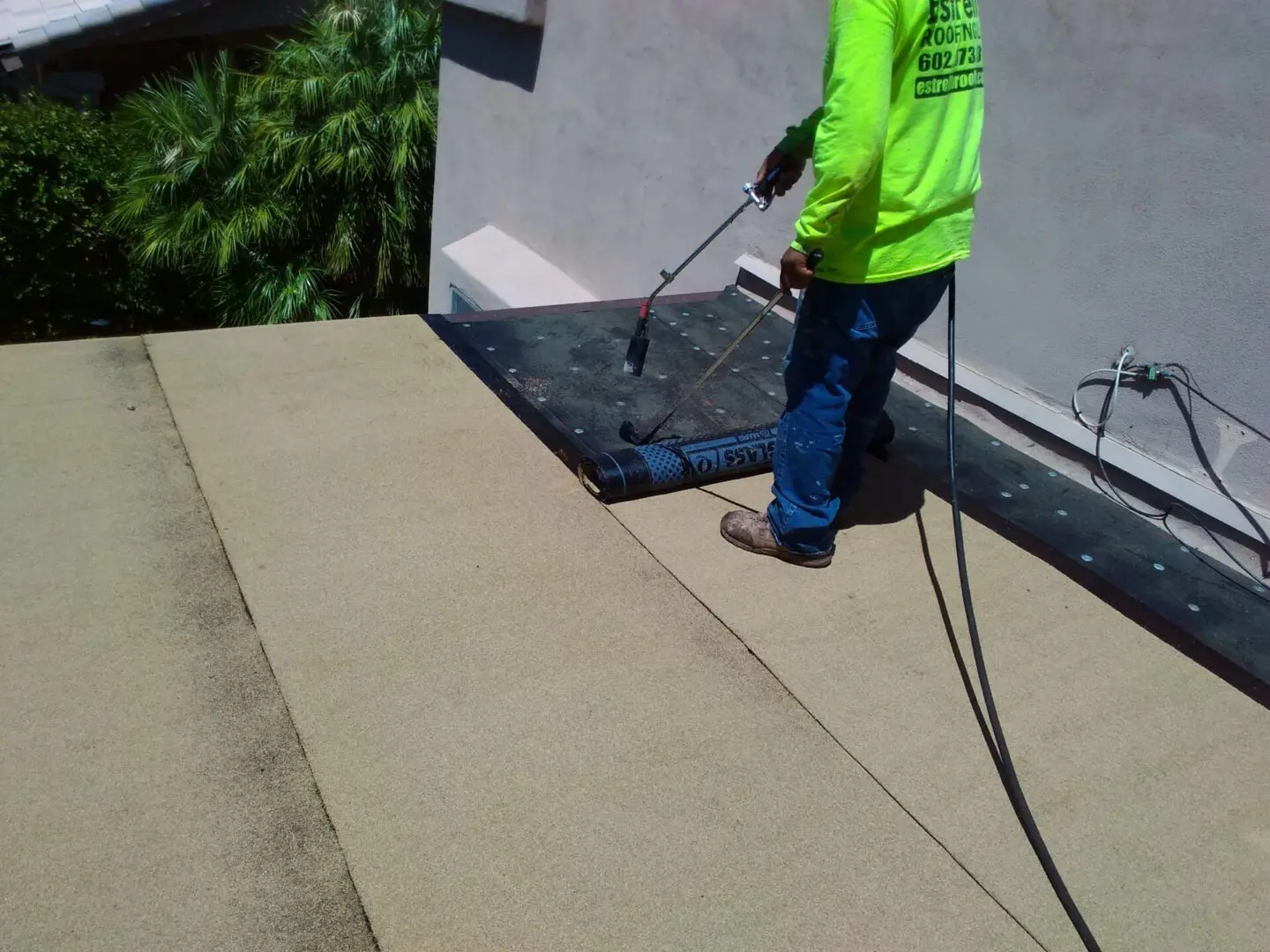 Types of Single Ply Flat Roofs and Their Costs Not all flat roofs are created equal. Flat roofs ...
Read More

→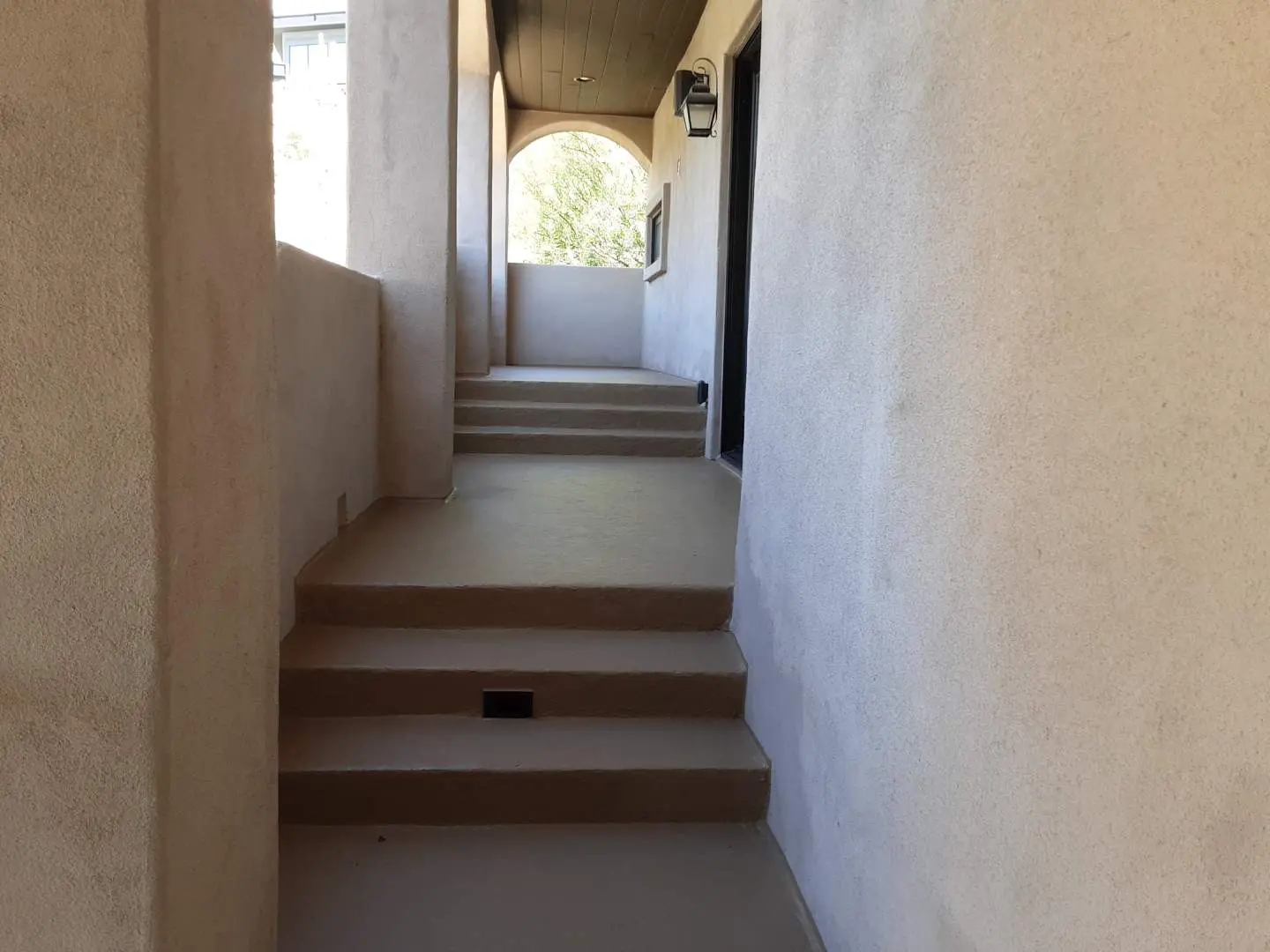 When hiring a company to perform a service, it's common for people to just hire someone and stay ...
Read More

→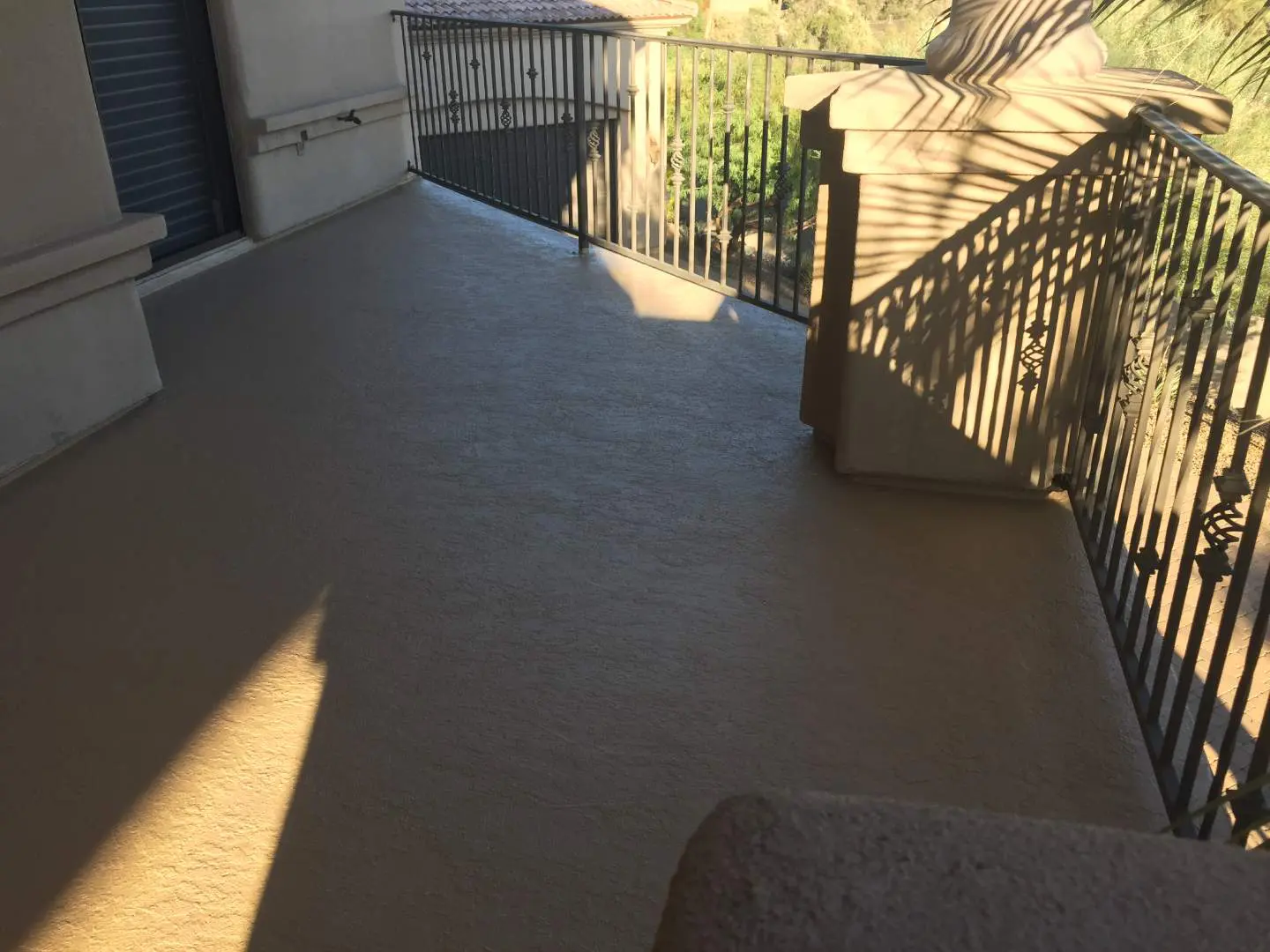 Make no mistake, there are a lot of sneaky roofing companies out there that try to scam their ...
Read More

→